NOTICE - Jet Boat Marathon Results Update
Posted Thursday 02/10/2014
Leg 9 Ngaruroro River
U367 34:43
U777 25:32
U301 26:42
NZ1 25:27
CX70 25:18
CX464 25:55
CX14 26:05
A52 25:13
A10 29:09
CX121 33:54
B454 30:13
CX35 33:54
A511 49:38
B111 33:14
A624 27:57
CX21 25:12
A383 38:11
A107 29:46
B17 27:25
A46 39:38
Leg 8 Ngaruroro River
U367 26:47
U777 24:21
U301 26:47
NZ1 24:41
CX70 45:07
CX464 24:22
CX14 25:01
A52 23:26
A10 27:12
CX121 53:19
B454 27:03
CX35 41:01
A511 41:10
B111 31:58
A624 26:57
CX21 23:47
A383 31:40
A107 26:15
B17 25:39
A46 41:10
Leg 7 Ngaruroro River
U367 41:20
U777 22:55
U301 25:51
NZ1 25:23
CX70 24:55
CX464 24:27
CX14 26:18
A52 24:33
A10 34:47
CX121 28:56
B454 28:55
CX35 28:56
A511 41:06
B111 33 :16
A624 28:17
CX21 25:25
A383 31:37
A107 27:41
B17 27:14
A46 41:06
OVERALL RESULTS as at Leg 6
| | | | |
| --- | --- | --- | --- |
| | Name | Race# | Overall |
| 1 | Roger Preston | U367 | 2:30:48 |
| 2 | Regan Williamson | U777 | 2:34:45 |
| 3 | Rob Pooley | U301 | 2:42:44 |
| 4 | John Derry | NZ1 | 2:49:21 |
| 5 | Callum McKenzie | CX70 | 2:50:33 |
| 6 | Jason Young | CX464 | 2:50:34 |
| 7 | Paul Cross | CX14 | 2:52:57 |
| 8 | Steven Shearing | A10 | 3:02:02 |
| 9 | Byron Campbell | CX121 | 3:09:38 |
| 10 | John Hibbs | B454 | 3:10:14 |
| 11 | Karl Murton | B111 | 3:24:21 |
| 12 | Garth McMaster | A52 | 2:54:41 |
| 13 | Tony O'Loughlin | CX35 | 3:13:05 |
| 14 | Darren Lawn | A511 | 3:17:42 |
| 15 | Ben Quin | A624 | 3:30:40 |
| 16 | DwayneTerry | CX21 | 3:34:55 |
| 17 | Michael Mulhern | A383 | 3:36:33 |
| 18 | Aaron Morrison | A102 | 3:48:14 |
| 19 | Ross Bailey | B17 | 3:55:48 |
| 20 | David Wright | A46 | 4:01:16 |
Posted Wednesday 01/10/2014
Lay day Napier
Well if Lay in the context of describing the day was to be a laid back one or a rest one. Forget it.
All over town racers settled into borrowed workshops or car parks and gave die attention to the essentials.
The turbines sit comfortably out front with Team Preston father and son Roger and Ben debuting their new unit. Nothing can take away from them the superb effort so far as they sit a few minutes clear of Regan and Blair. The 777 team coughed the lead battling with a fuelling issue but word has it they are all fixed and ready to charge.
Not going to worry the Pooleys who are sitting eight minutes back, their message keep looking over your shoulders boys were are still there.
Four times NZ1 and coinciding with World Champion to boot John Derry and Heff are also sitting there ready to pounce.Their LS1( I think) the stand out engine in its class ahead of Steven Shearing and The Morrison Bros in A class.
The battle royal continues in CX with Jason Young holding it together . keep and eye on Paul C Ross and Callum who will charge tomorrow.
With the odd exception pretty much everyone else has copped some problem in one form or another. The exceptionally long Rangitikei caught a couple out and they rainout of fuel Darren lawn succumbed to valveless issues, Garth lost a loader bar and managed to machine his bowl off.
The race organisers have rejigged the format for tomorrow on the Ngahuroro River and we now face three 50 km runs up down and up again to finish. Forecast is good so look for Regan to start a charge for NZ1 Dwanye Terry is fully rebuilt having smacked his intake so he too will be on the charge Garth will be out to post the odd blinder on the comeback Watch also the CX boys who will love this river especially the shortened version! they will excell in these conditions.
safe fast racing is what we want.
The Silverback
Posted Tuesday 30/09/2014
Leg 6 Manawatu
U367 33:54
U777 38:21
U301 36:51
NZ1 38:27
CX70 39:08
CX464 39:29
CX14 39:52
A10 40:42
CX121 44:55
B454 45:09
B111 44:17
A52 48:14
CX35 41:38
A511 57:00
A624 43:51
CX21 58:24
A383 57:00
A107 39:47
B17 53:56
A46 57:00
Leg 5 Manawatu
U367 33:13
U777 33:42
U301 35:08
NZ1 36:41
CX70 37:10
CX464 37:07
CX14 38:04
A10 38:42
CX121 41:20
B454 41:26
B111 42:07
A52 34:17
CX35 39:58
A511 44:09
A624 40:08
CX21 53:44
A383 44:09
A107 38:08
B17 41:09
A46 52:10
Posted Monday 29/09/2014
Leg 4 Rangatikei River
U777 41:50.0
U367 41:19.0
U301 45:21.0
A52 44:58.0
NZ1 46:03.0
A511 46:32.0
A624 48:55.0
CX70 45:59.0
CX14 45:56.0
A10 49:53.0
CX464 45:49.0
CX121 50:31.0
B454 50:02.0
B111 54:42.0
A383 55:48.0
CX21 55:34
CX35 55:34
B17 1:11:07
A107 1:12:32
A46 1:01:23
Leg 3 Rangatikei River
U777 40:52
U367 42:22
U301 45:24
CX21 47:13
A52 47:12
CX464 48:09
CX14 49:05
CX70 48:18
NZ1 48:10
A10 52:45
CX121 52:52
A511 50:01
CX35 55:55
B454 53:37
A383 59:36
B111 1:03:15
A46 1:10:42
A107 1:17:46 (Penalty)
A624 1:17:46 (Penalty)
B17 1:09:35 (Penalty)
Posted Sunday 28/09/2014
Day One results Patea river up and down. Leg 1 and 2.
As everyone assembled at the Patea launching ramp it soon became obvious the 35-40 knots of south easterly wind and torrential rain was going to see the day ruined.
After a brief conflab Race controllers Tony Ewens and David Thorpe announced the race was cancelled. With day one lost all there was to do was complete the full pre marathon briefing for the week, then repair to the Wanganui pubs to watch the All Blacks deal to the Pumas and take out the competition for the year.
The schedule will be as per the programme from now on with the likely hood of an extra leg or two to be added and possibly on the proposed lay day next Wednesday day.
2014 Jet Boat Marathon
FULL ENTRY LIST
BOAT # NAME
B 17 Ross Bailey
U nz1 John Derry
U U367 Roger Preston
U 301 Rob Pooley
CX 121 Byron Campbell
U 354 Nigel Cromie
CX 14 Paul Cross
B 454 John Hibbs
A 511 Darren Lawn
CX 70 Callum Mckenzie
A 52 Garth McMaster
A 107 Aaron Morrison
A 383 Michael Mulhern
B B111 Karl Murton
CX 35 Tony O'Loughlin
A 624 Ben Quin
A 10 Steven Shearing
CX 21 Dwayne Terry
CX 464 Jason Young
U U777 Regan Williamson
A 46A David Wright
To view Driver details CLICK HERE

View Marathon Information
Leg 3 Rangatikei River
U777 40:52
U367 42:22
U301 46:24
CX21 47:00
A52 48:00
CX464 48:01
CX14 49:02
CX70 49:10
NX1 49:10
A10 52:42
CX121 52:46
A511 53:49
CX35 54:00
B454 54:15
A383 59:18
B111 1:02:59
A46 1:09:24
A107 1:31:54 (Penalty)
A624 1:31:54 (Penalty)
B17 1:18:15 (Penalty)
Leg 4 Rangatikei River
U777 41:50.0
U367 41:19.0
U301 45:21.0
A52 44:58.0
NZ1 46:03.0
A511 46:32.0
A624 48:55.0
CX70 45:59.0
CX14 45:56.0
A10 49:53.0
CX464 45:49.0
CX121 50:31.0
B454 50:02.0
B111 54:42.0
A383 55:48.0
CX21 1:05:40.0 (Penalty)
CX35 1:05:40.0 (Penalty)
B17 1:11:15.0 (Penalty)
A107 1:11:50.0 (Penalty)
A46 1:11:50.0 (Penalty)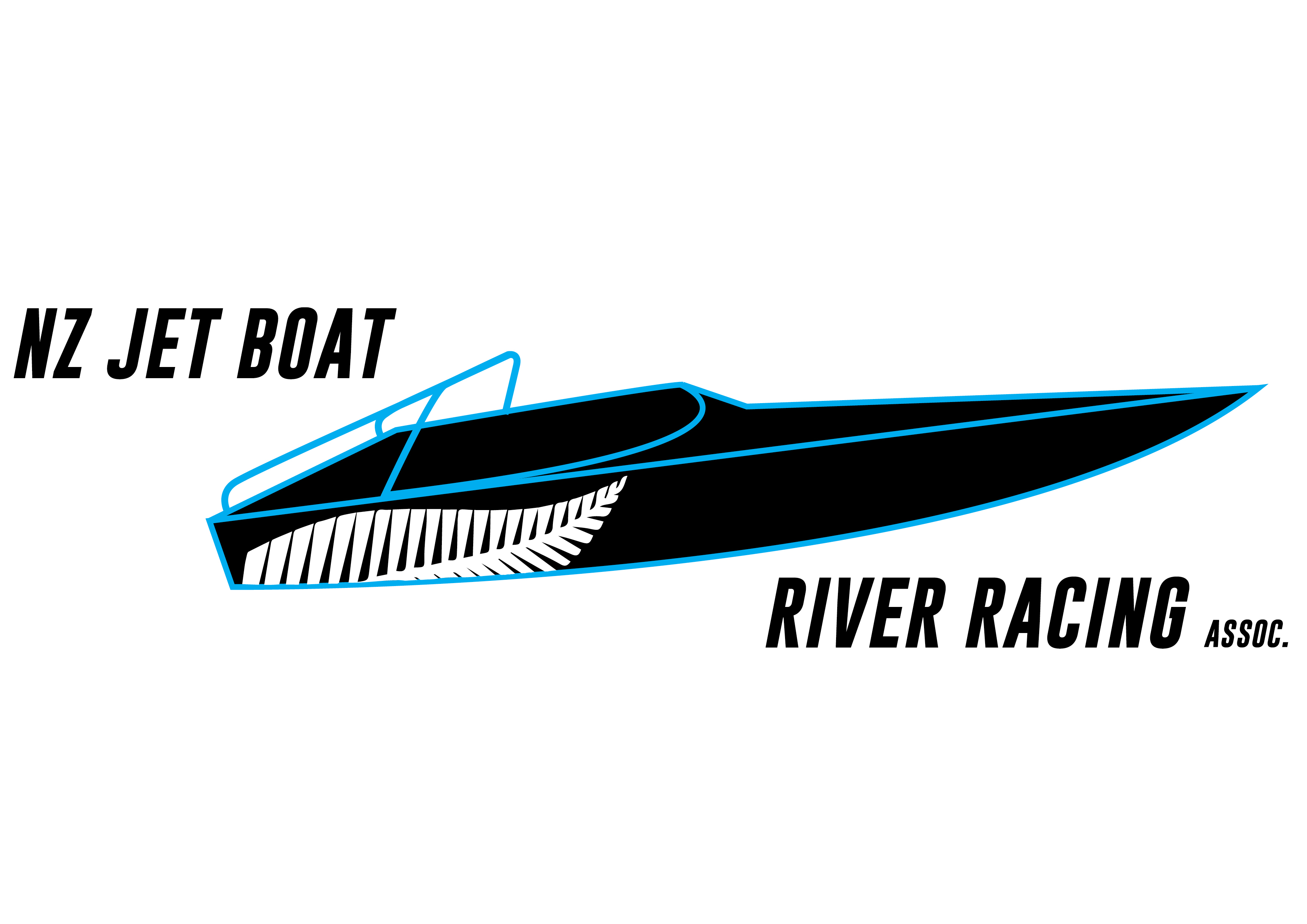 The New Zealand Jet Boat River Racing Association controls and governs the exciting sport of Jet Boat River Racing. River racing is a pure adrenaline rush where Race boats navigate the challenging waterways of New Zealand at speeds of up to 140mph. Nerves of steel and total mechanical reliability are essential to success in one of the most challenging action packed sports around.
Southland Twin Rivers Race
23/24 August 2014
CLICK FOR RESULTS
New Zealand Marathon North Island
28th September - 3rd October 2014
Stuart Blanchard Memorial Race
Saturday 8th November 2014
PAST EVENTS
View the 2014 Mexico World Marathon Results - HERE
Otago Branch JBNZ Central Rivers Race
22nd -23rd March 2014
Contact Tim Guthrie for Details
Ph 027 436 0085
CLICK FOR RESULTS
Canterbury - Across NZ 3 Day Race Weekend
Queens Birthday Weekend
Friday 30th May - Sunday 1st June 2014